#gluten-free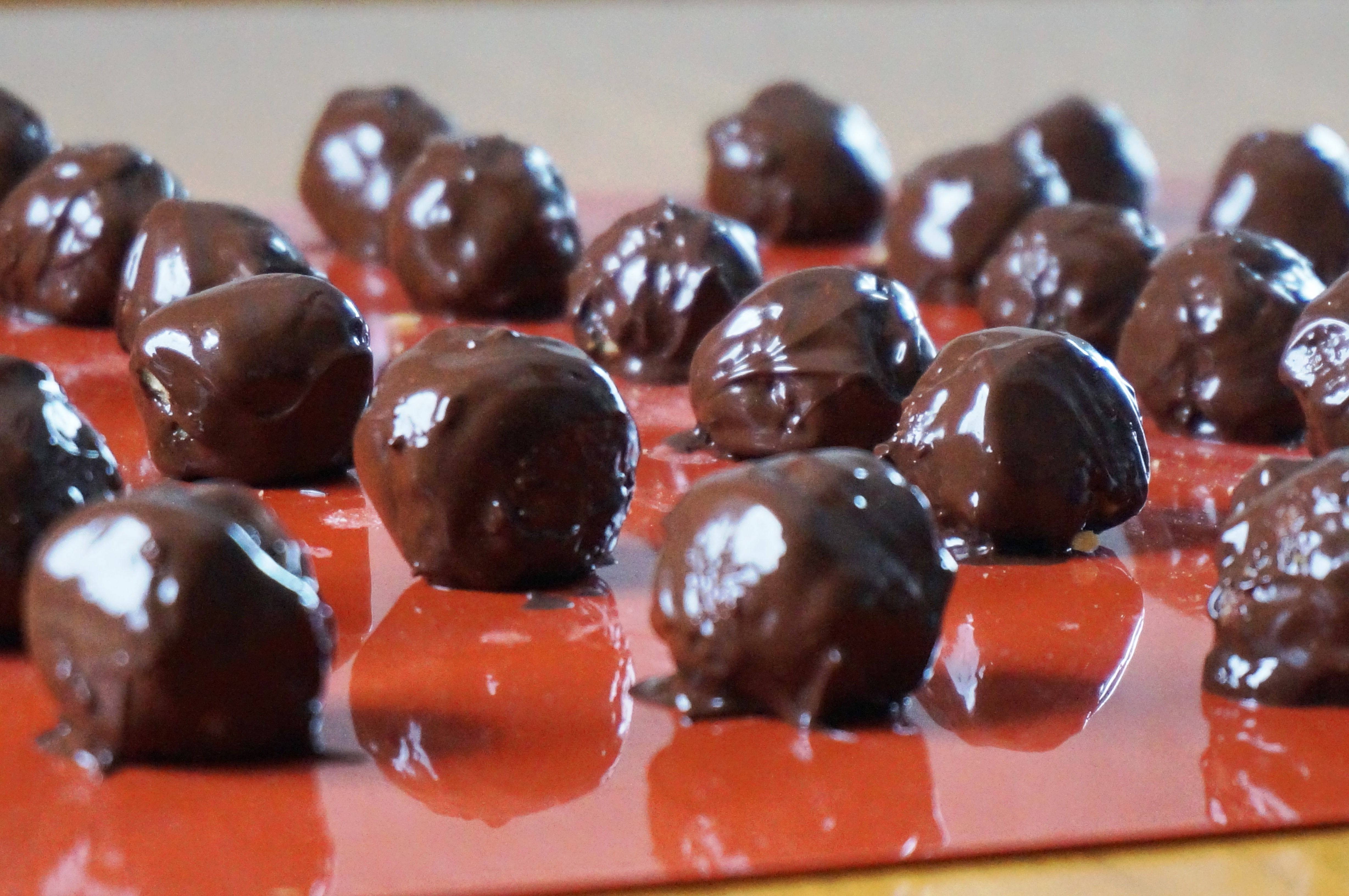 How to describe Reese's to whom didn't try them?
I'm pretty sure that in Italy, where I'm from, they are not so popular and if you have never flown to the States maybe you had no chances to taste them.
Of course they are sold everywhere nowadays, even they are present in every international airport. But I came across with their orange packaging for the first time only last year, I had just turned 31 and I was in Kathmandu: at first sight I thought it was another colorful but extremely unhealthy sample of Nepalese efforts to copy American dream (by the way Nepal has extraordinary culinary traditions that it doesn't need to emulate the Western paradigm). I was looking for snacks to load myself with energy during Himalayas' trekking. It's no my usual habit. In fact, if when I was child I craved for sweets, on the contrary in the last few years I'm trying to avoid processed sugars as much as possible. I eventually try to replicate inviting treats in a nutrient and healthy version, rigorously homemade. But in that occasion I had no opportunity to bake anything, even any food processor wasn't available to make my secret granola bars. Then, when I was shopping, more than the vivid color, the presence of peanut butter among the ingredients caught my attention – very American, I know, but I love it! So I decided that it was a good choice to boost my ten days walking and it turned out to be an amazing surprise, together with the view from the highest picks of the world and the people I met on the way. So I started to value American culture more than what common stereotypes usually recall us.
So far Reese's are American candy bars created by "The Hershey Company", they are marketed with different options, but I'm referring to one product in particular: the regular chocolate-coated peanut butter cups! They are pure goodness, as the producer define them: "YOUR MOUTH ISN'T WATERING. IT'S CRYING TEARS OF JOY".
Here my homemade (healthier) version [it's my interpretation of "Peanut Butter Balls" recipe by Two Twenty One]:
Ingredients
3 cups corn flakes
1 cup peanut butter (it's possible to make it by yourself grinding in a food processor the peanuts, toasted and skinless, with some water or milk)
¾ cup butter (you can find lactose-free butter)
1 ½ cup powdered sugar (to adjust)
1 dark chocolate bar (150gr)
Salt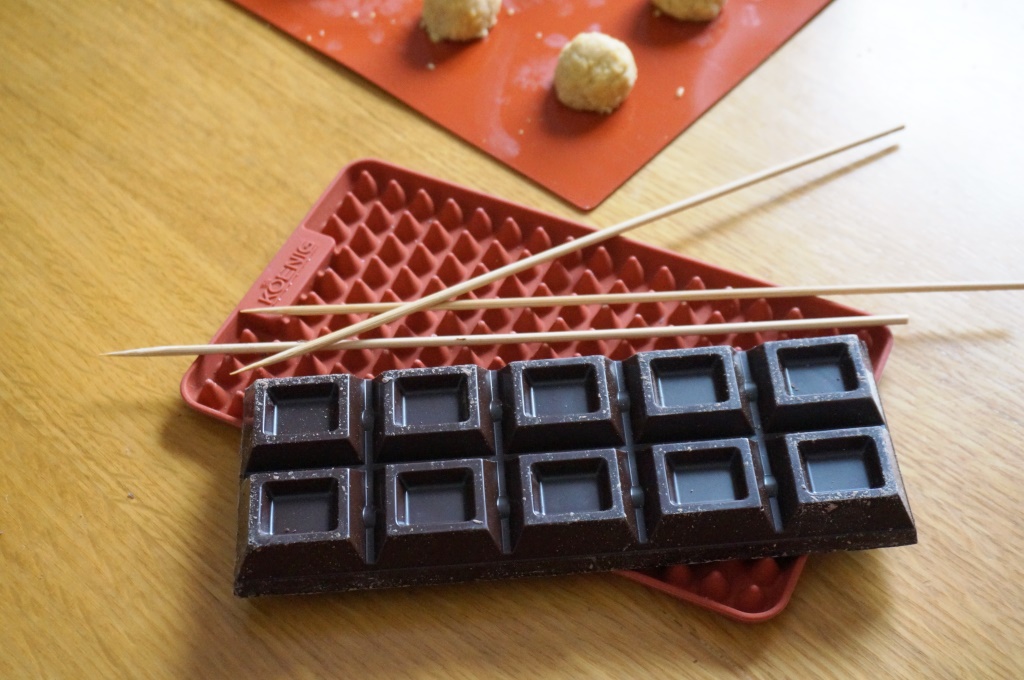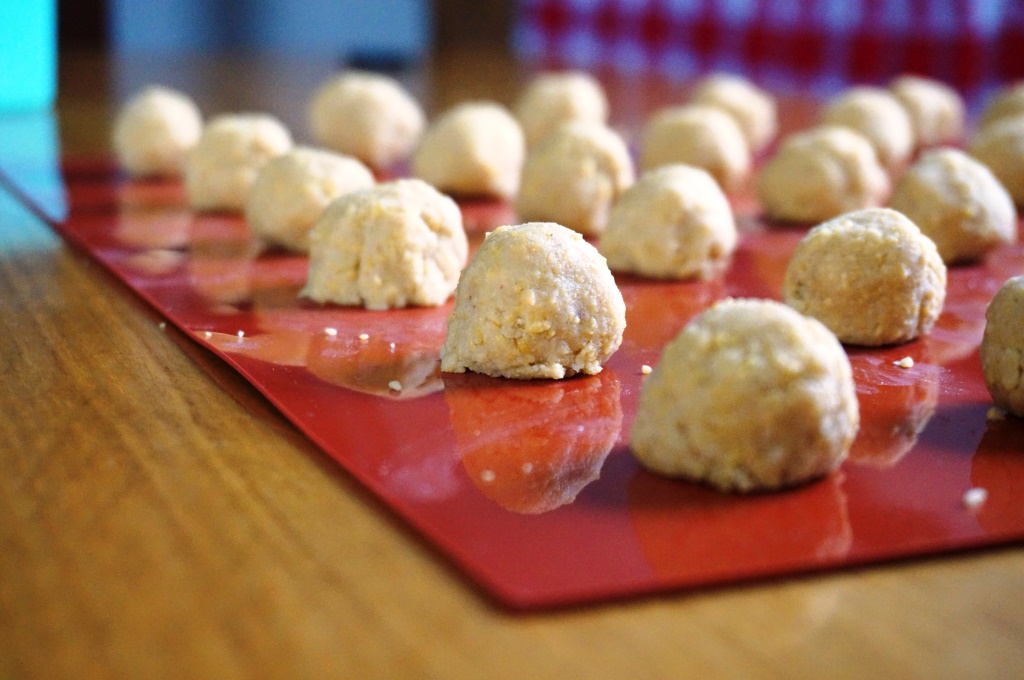 Directions
Mix together in a food processor butter, peanut butter, sugar, a pinch of salt. When you obtain an homogeneous mixture, add the corn flakes and blend it. Pour the result in a bowl and leave to settle for a while (1 hour) in the fridge. Remove it and with a big spoon take some preparation, shaping with the hands into small balls.
When finished, deep each ball in the melt chocolate (you can easily use microwave) with the help of a toothpick. Let them dry, then store in a jar or in a kitchen box.
Enjoy your peanut butter and chocolate bath and the Reese's-like taste, together with the memories that come to your mind…