Daria has talented eyes and a big heart. She also has a special belly: she can taste so much in once while maintaining a wonderful dancer shape. For sure she will have more than one secret…
Then she is all this together: a gastronome, a photographer and a dancer.
Attention to details will bring her becoming a famous food storyteller. Not only she has a humongous patience which allows her to stay forever playing with millimeters in order to find the right position. But also colours had a remarkable importance in her life, where everything should just be harmonious!
She is always helping others, because "no" is not in her nature.
Not forgetting her infinitive love for Ollie, her sweet puppy!
Moreover she loves travelling, so we will hear soon her amazing stories from all around the word. The last months she was in London, here there is an uncommon food experience told by her mouth and described from her lents….
 My WastED lunch, Israeli girl eating out in London.
Entering the Selfridges mall and following the yellow signs of the WastED pop-up event, you are automatically caught up with a general excitement. Starting from the lovely lady at the elevator asking you how was your day, interested if you have any curiosity about what is waiting for you, together with all the waiters and workers being so engaged to give you as a customer the loveliest experience possible.
"WastED London" is organized thanks to the collaboration between chef Dan Barber, from the famous New York restaurant Blue Hill, and London's best chefs, local farmers, fishermen, suppliers and retailers. Dan is bringing with him his knowledge and enthusiasm dealing with food waste, in the attempt to raise the attention to the issue around London's food scene. The name comes from the combination of food waste with education, and that is why wastED is written with capital ED.
Since the first step it is clear that the situation will be completely different from any other restaurant. The décor of the top flour is a built up in balance with the meal and the educational experience is surrounding you straight from the entrance, with different stalls giving general tips how to reduce waste in your own environment. Moreover, to watch Dan Barber in the kitchen, making sure that his ensemble works to perfection, was just overwhelming.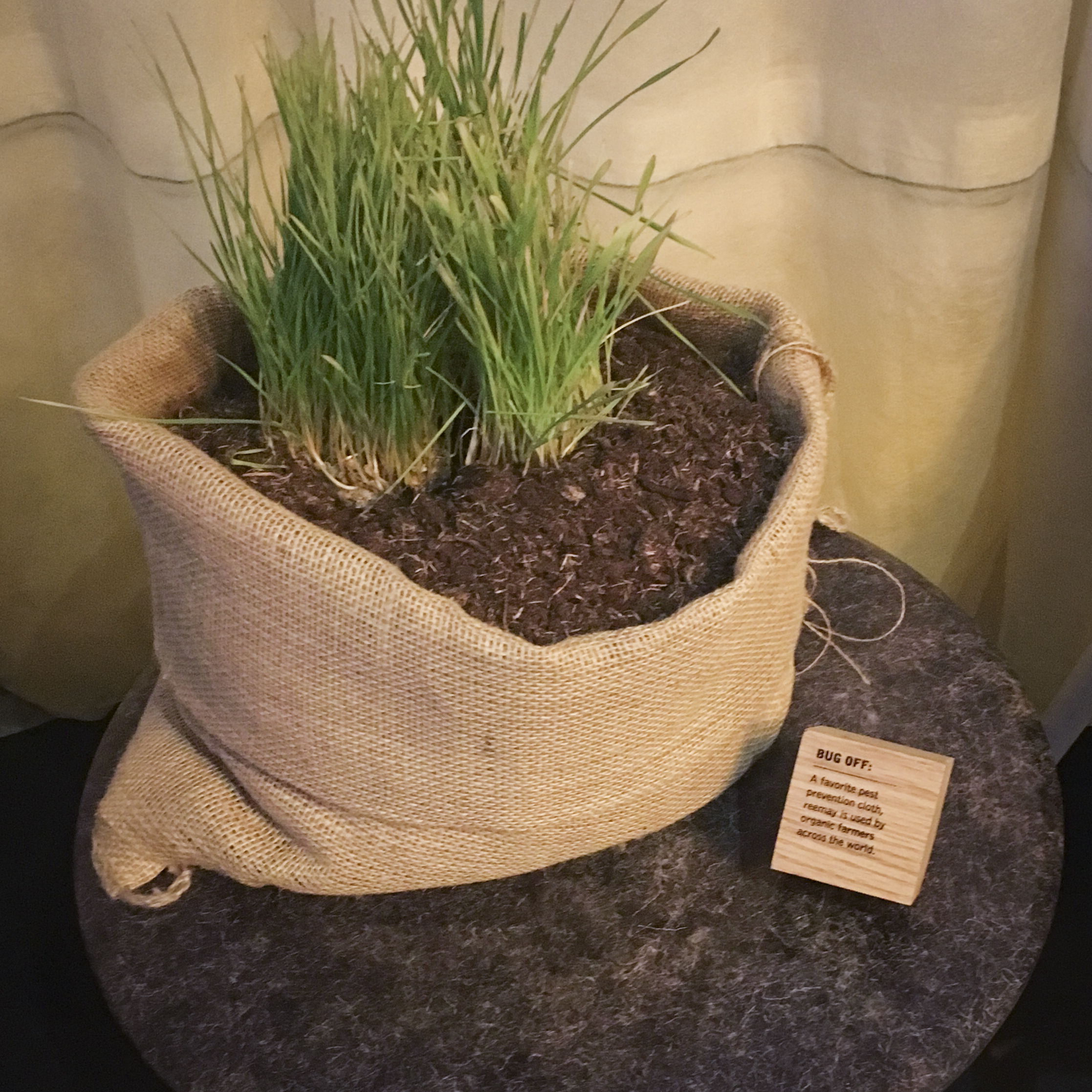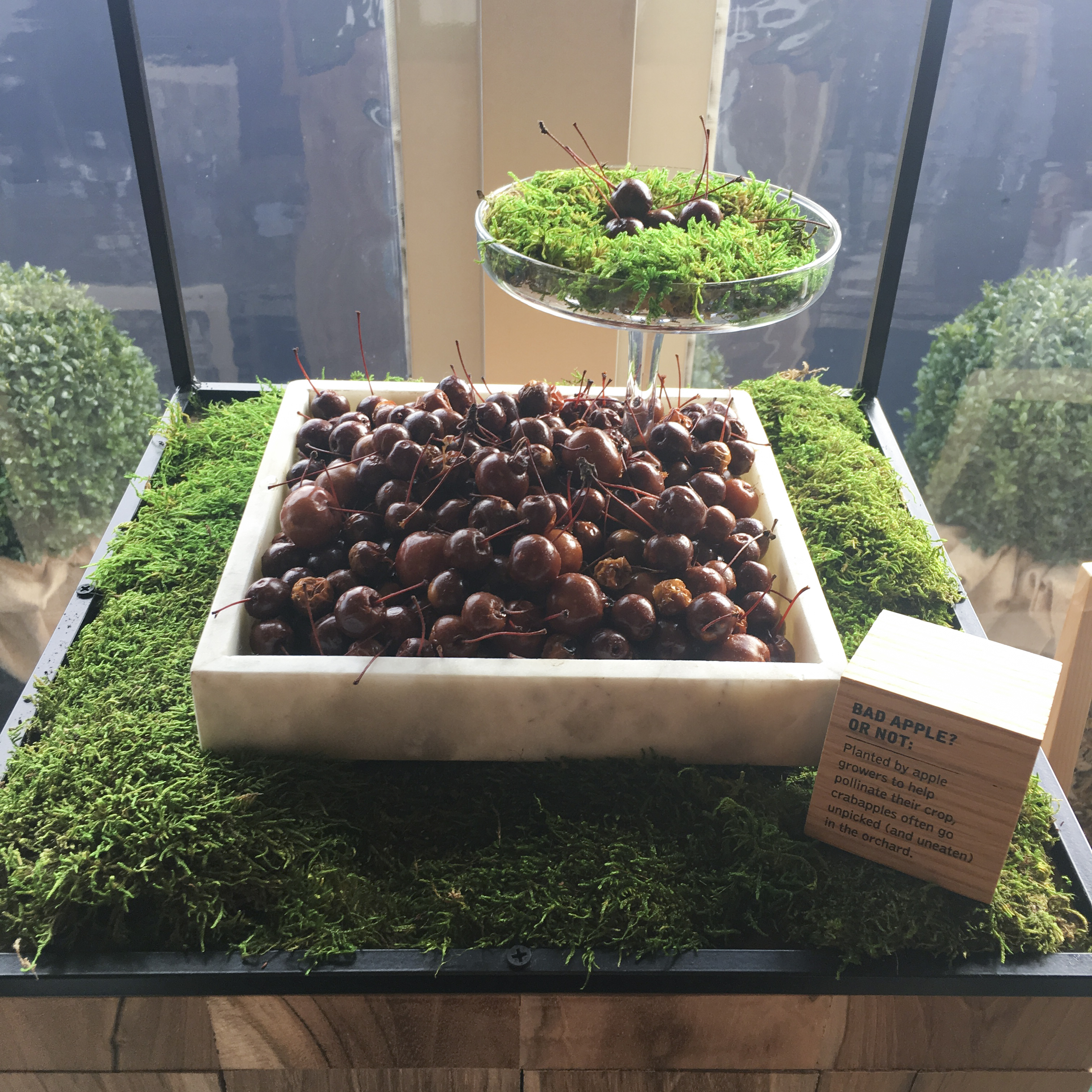 Our waiter warns us from the beginning: "you will get confused by the menu but don't worry, we will explain you everything". On one side of it there is the illustration of the dishes, on the other a beautifully painted explanation of what exactly Out-OF-Spec pastries, Spent Hens or Forgotten Crabapples consist in. The dishes in the menu are divided into five groups, all for the same price of 15 pounds (a price that in our opinion represented a good cost to value), but basically the idea is a sharing menu, ordering various dishes to the table and tasting them all – and that's exactly what we did.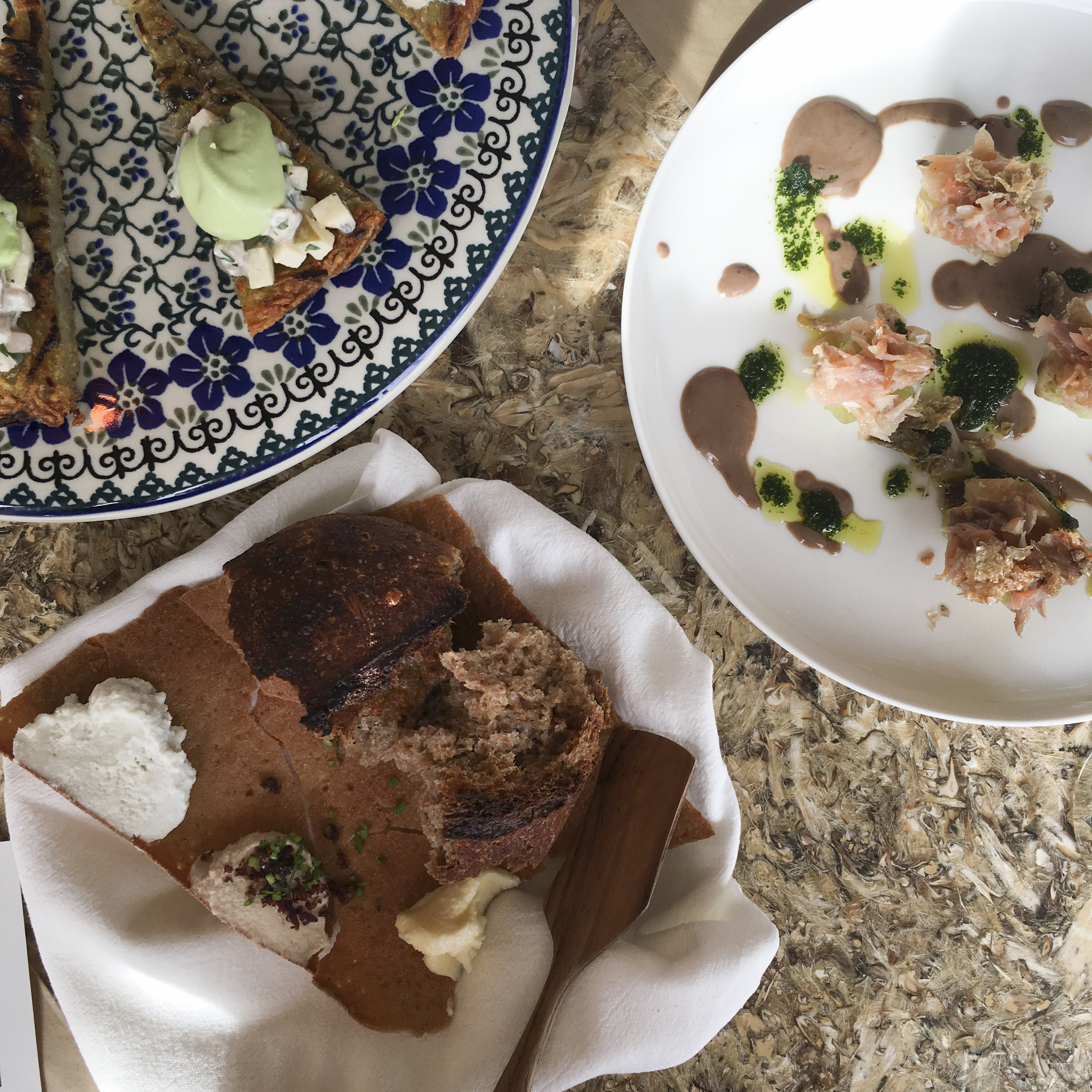 We got the Wasted bread as we were recommended, a bran and barista milk bread and pea skin hard bread, served with Napoleonic margarine, whipped Jamon drippings and whey ricotta. The bread was made with the leftovers of the milk at the coffee machines of the amazing "E5 bakery", in the London Fields area. The drippings where so addictive that we couldn't stop grabbing more and more bites of them. Lettuce Butts, tuna bloodline vinaigrette, smoked salmon collar and salmon skin crumbs, was by far our favorite dish. Even if the first thought about it was being served lettuce leftovers, the result was unbelievable. Beets and Caviar, instead, sugar beet pulp rosti, smoked sturgeon, caviar oil and phytoplankton sauce, reminded us hash brown with an unsual topping: an interesting combination of flavors. Serving them the waiter brought to the table the actual beet root to show us how it grows, explaining that usually it is used mainly for the sugar production but also eaten by itself it is really delicious! Crab shell broth was prepared with fish collars of the day: cod, crab noodles and courgette ends; the broth had a strong marine aroma working very well with the noodles and the big pieces swimming in it. Sausage from a waste-fed pig, bone charcoal, bubble and squeak, remouillage gravy; you just cannot go wrong with it: the gravy especially was such a delight! In the end Waffle scrap treacle tart for a dessert with failed popcorn ice cream, which was surprisingly not too sweet, a bit fruity and salty, just wonderful.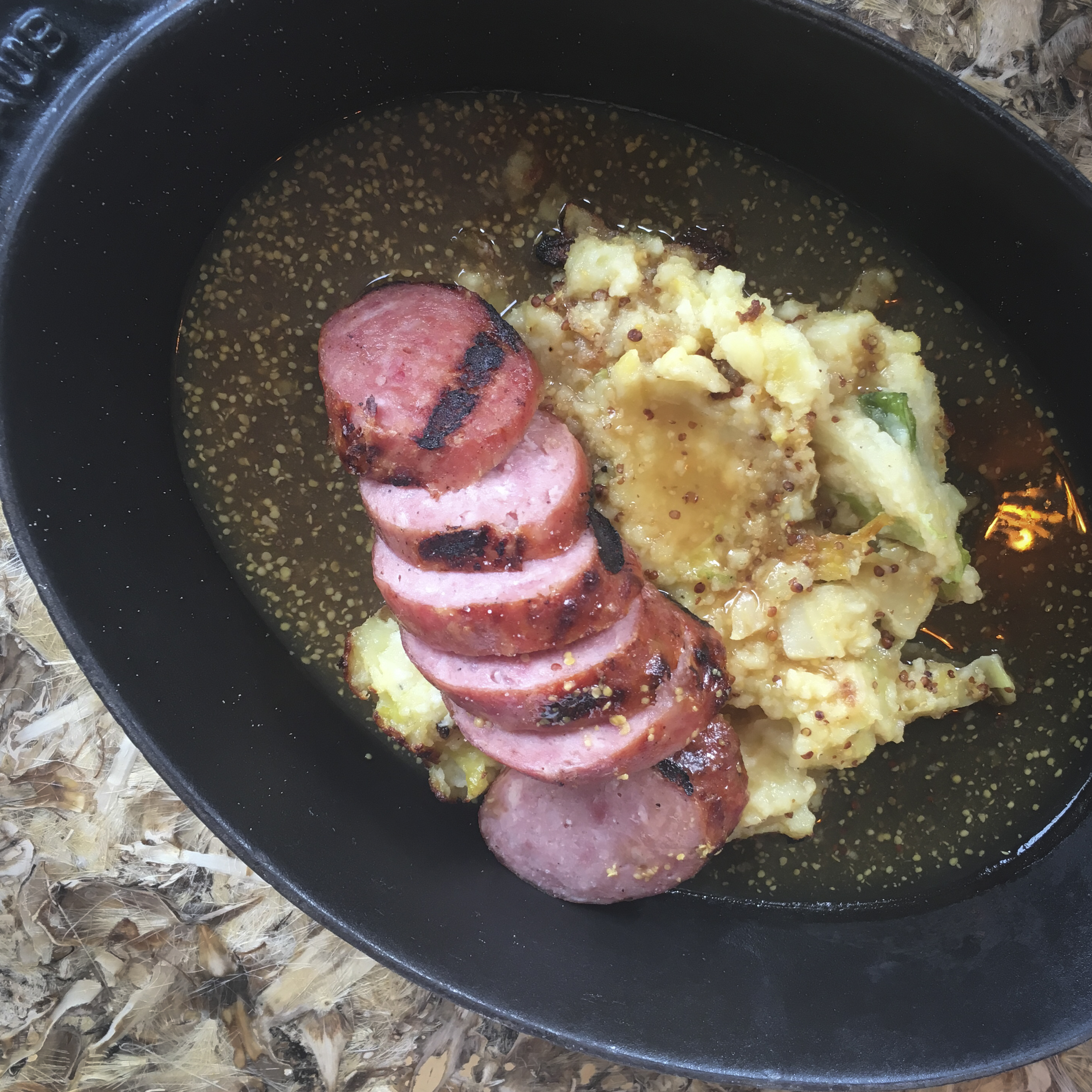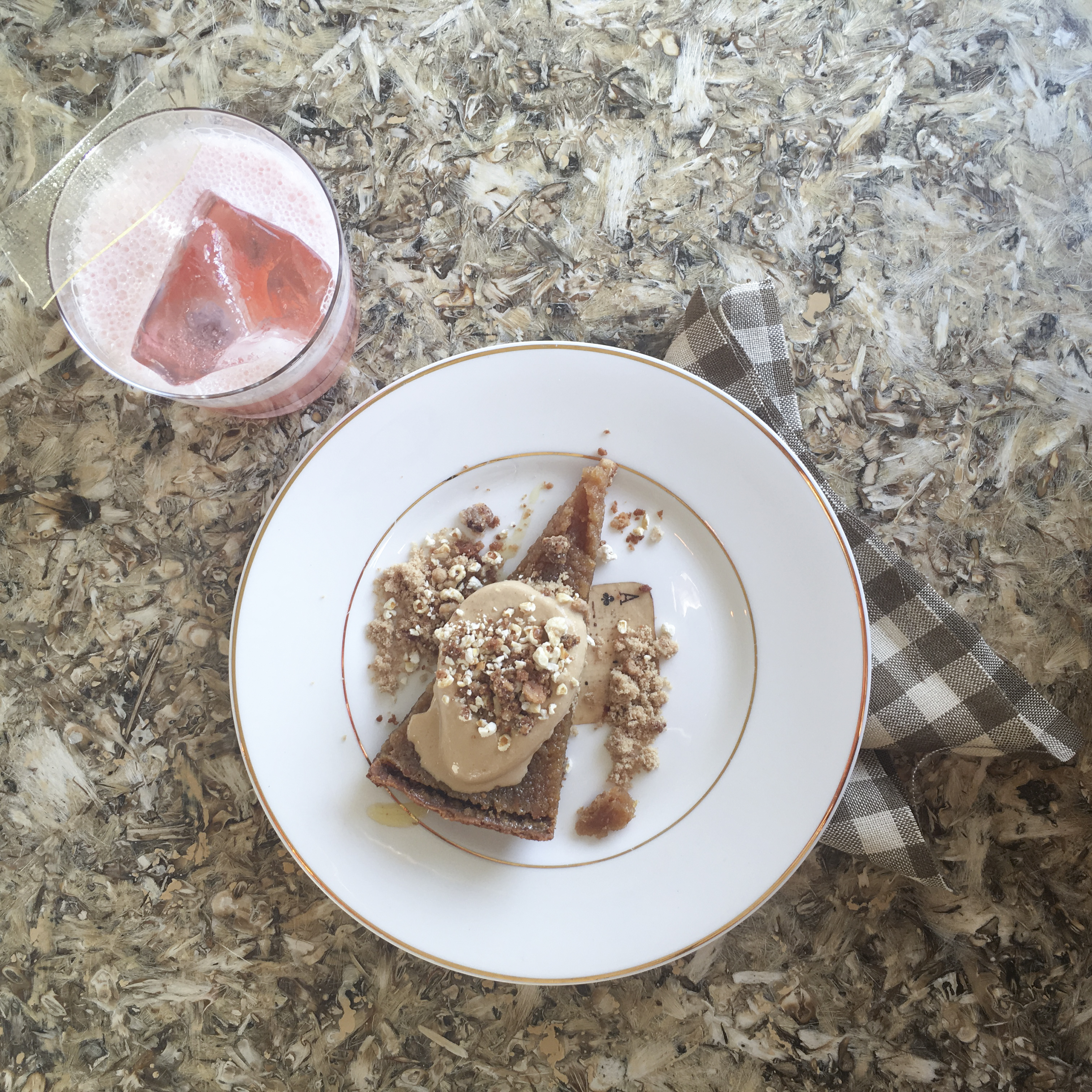 The dishes were accompanied with some wastED cocktails, our favorite one was E3 Daiquiri with ELLC rum, apple pulp acid and escubac bitters; a mix of sweet and sour, so drinkable and refreshing that you can be almost surprised by its alcoholic influence. Anyway, the Deez Beez gave him a very good fight, with Craigellachie 13, "honey cream", lime husk citrus and smoke water in a shape of a big smoky ice cube.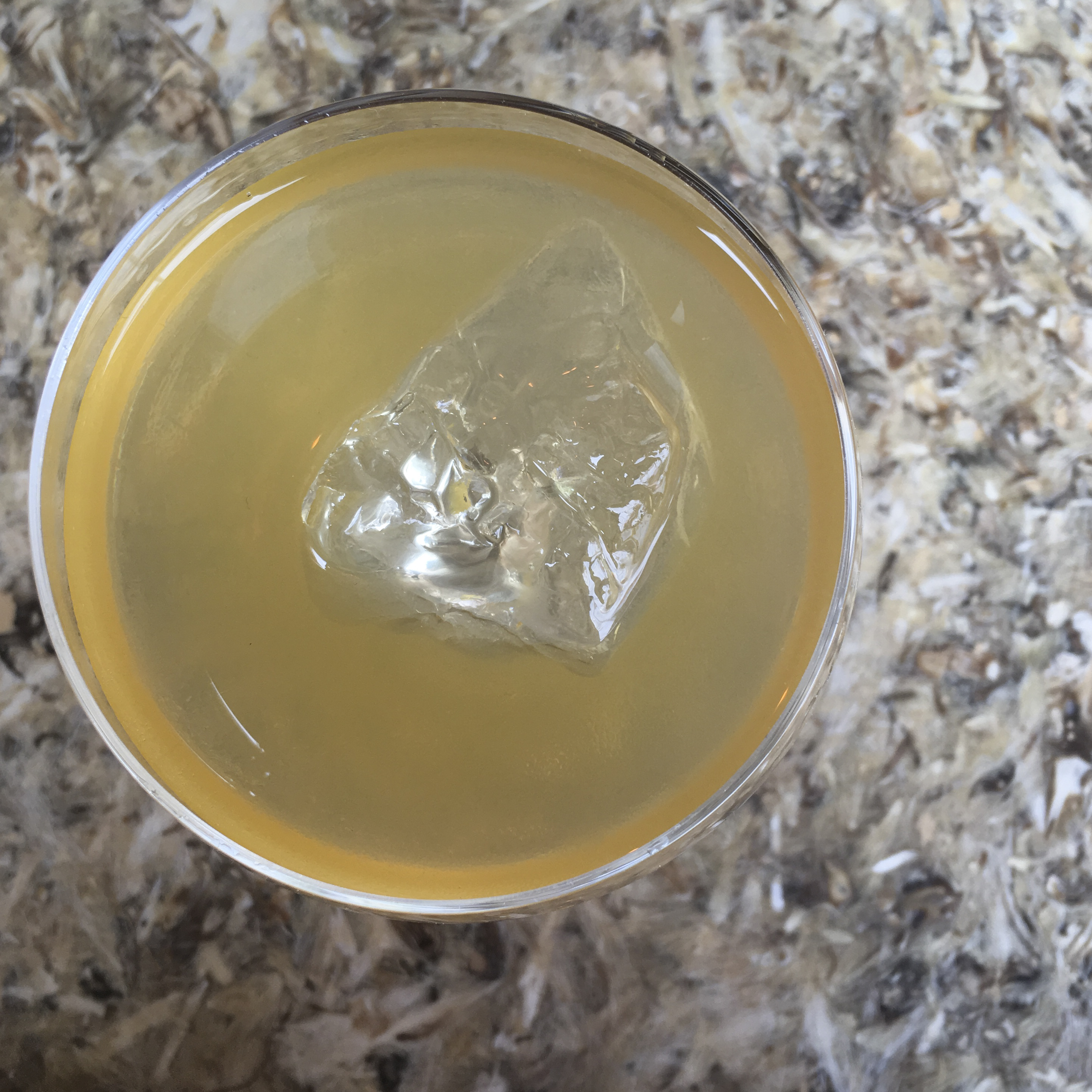 Each dish arrived with an explanation, about the preparation and the food waste elements, which made the meal not just a delight for the palate but also a very interesting educational experience. At the beginning we were asked if we are familiar with the concept, not all the dinners answered positively. The dining area was a mixture of people, which were, to our great relief, dressed pretty casually.  Around us there were families, couples of different ages and even groups of friends. Some had just heard about the pop-up event and for them it was just a new place where to eat, others instead were more familiar with Dan's work. The waiters skillfully adopted themselves to the audience and were patiently supporting each table with all they needed to know.
The couple on our right haven't heard anything about the topic and was initially a bit suspicious, but after trying couple of dishes they were completely satisfied and convinced that a food waste menu can be both interesting and delicious. On our left side, two girls were, instead, teasing each other: "No Food Waste, finish the dish", enjoying every bite.
I couldn't stop thinking if people were getting something more out of it rather than "just" a fine dining experience with celebrity chefs. I hope they did, because for sure I enjoyed it and even being familiar with the subject I still found myself amazed by the endless ways to be creative dealing with food waste. I went out of from the experience completely overwhelmed.
Daria Ratiner
Instagram portfolio: @dariaratiner